Tracey has been in private practice since 1997. Tri Massage & Posture has evolved from when it was established in 1998 as Tri Therapeutic Massage. The original name, Tri Therapeutic Massage, was chosen when Tracey was competing in the sport of Triathlons and worked exclusively as a massage therapist with many athletes and chronic pain clients. Today the name Tri Massage & Posture speaks to the interconnectedness ofthe mind, body and spirit in wellness as well as the addition of postural therapy and nutritional services to the practice.  Tracey enjoys working with people who want to be an active participant in their well being and she enjoys learning new techniques to help her clients in a lasting way.
Bodywork Modalities
Each massage session is tailored to your specific concerns and may include bodywork modalities such Neursoma, Lymphatic Drainage Therapy, Scar tissue myofascial therapy, for example.  In addition, Tracey may recommend developing an individualized exercise plan to help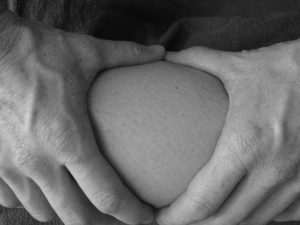 correct postural deviations that may be creating these re-occurring soft tissue pain patterns.  Her knowledge in nutrition can be utilized to make recommendations about inflammation and other factors contributing to pain.
Philosophy
Maintaining a healthy and aligned muscular system that functions efficiently and effectively is a tremendous benefit to the well being of all systems of the human body, including your mood and attitude. Pain is a messenger that tells us that something has gone awry. Rather than get mad at it, ignore it, pummel it or placate this signal, together we will look at potential contributing factors in order to understand this message. From this assessment we will develop a plan of action. A change in some of your lifestyle habits may be necessary for optimal results and we will encourage your commitment to this shift.
Education
 Board Certified Massage Therapist
 Egoscue Method Postural Alignment Specialist
 Nutritional Therapy Practitioner
 BA, Psychology, Dickinson College
 MEd, Social Foundations, University of Virginia